Condominium and Homeowners Association Law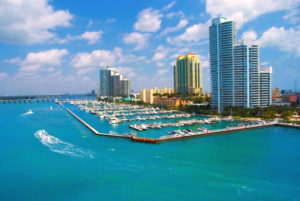 The firm devotes a significant portion of its practice to representation of condominium (residential and commercial), cooperative and homeowners' associations, providing full service association representation. We have broad experience in analyzing and interpreting laws and regulations and advising clients with respect all aspects of associations and the governing documents necessary for effective association management. We counsel board members and property managers on legal issues and provide clear legal opinions as to the association's legal rights and obligations.
Our representation includes review, preparation and amendment of association governing documents, negotiation of service, construction and other contracts, assessment collection, including foreclosure of assessment liens and mediation, arbitration and litigation on behalf of the association. We have also assisted unit owners who have not been treated appropriately by their association.
The firm seeks creative solutions for our clients by evaluating the available options to resolve disputes, including any analysis of the economics for each prospective option.
Our full service community association practice includes representation on the following matters:
Annual Elections – Preparation of annual meeting and election packages
Review of board recalls and advice concerning board recall certification
Arbitration, Mediation and Litigation of Disputes
Association governing documents – Drafting of Amendments to Declaration and By-Laws and drafting of Rules and Regulations
Financial issues, including adoption of special assessments and reserves
Interpretation of governing documents
Association loans – review of proposed loan documents
Collection of unpaid assessments – Statutory collection notices, foreclosure of assessment liens, payment plans
Counsel on day-to-day association operations
Covenant Enforcement – Unapproved tenant and lease violations, owner property maintenance issues, pet rules and injunctive relief against unit owner or tenant nuisance behavior
Developer Turnover
Service provider contracts – review and negotiation
Attendance at board and association member meetings upon request
Periodic updates regarding statutory changes and judicial decisions affecting community associations
Preparation of meeting minutes, corporate resolutions, annual reports and general corporate representation
Review and respond to DBPR complaints and enforcement matters
Defense of association interests in mortgage foreclosure actions and collection of amounts due from mortgagees